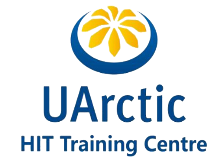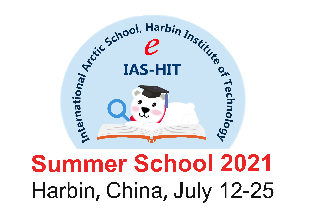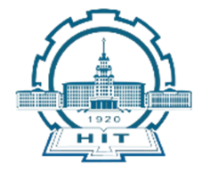 International Arctic School, HIT, Summer 2021
(IAS-HIT-Summer 2021)
POPs and Chemicals of Emerging Arctic Concern (CEACs) in the Arctic under Climate Change
12-25 July 2021, Harbin, China
1. Introduction
The interaction between the Arctic natural environment and human society is very close, and the Arctic act as a special role in the study of global environmental change. Persistent Organic Pollutants (POPs) and Chemicals of Emerging Arctic Concern (CEACs) are ubiquitous in various environmental media in the Arctic. These pollutants are concentrated through the food chain and accumulated in human and organisms in the Arctic region, causing potential hazards to the local population and ecosystem.
The theme of the 2021 Arctic Summer School of the School of environment is " POPs and CEACs in the Arctic under Climate Change ". Through the study of relevant courses, students can understand the pollution characteristics and sources of POPs and CEACs in various environmental media in the Arctic, as well as the impact of Arctic environmental pollution on human and biological health in the Arctic.
Harbin Institute of technology is located in the northeast of China and has obvious geographical advantages. In February 2019, the "UArctic-HIT-Training Center" was established, which is the first UArctic regional center outside the eight Arctic countries.
2.Opening Date
12-25 July 2021
3.Course
Due to the Covid-19 pandemic, according to China's epidemic prevention and control requirements, sponsored by the Undergraduate College the international Arctic School, Summer 2021 with be opened " Online". and provide on-line courses in digital form to students in China and around the world. The IAS-HIT-eSummer2021 is free for all students.
Core Courses

Teacher

Course Title

Institute

Photo

Kallenborn, Roland

Local sources of contaminants in Arctic environment

Norwegian University of Life Sciences & University Center in Svalbard, Norway

Li, Yi-Fan

Contaminants in Arctic environment due to long-range transport

UArctic-HIT-TC,

Harbin Institute of Technology, China

Muir, Derek

Temporal trends of legacy and emerging contaminants in Arctic biota

Environment & Climate Change Canada

Reiersen, Lars-Otto

Trends and effects of pollution and climate change on Arctic ecosystems and humans

University of Tromso, Norway

Lectures

Teacher

Course Title

Institute

Photo

Bartlett, Paul

Arctic POPS/CEC LRT: Knowledge Gaps & Cooperative Research Opportunities

Fordham University

Cai, Ming-Gang

Organic pollutants in the changing environments: From the North Pacific to the Arctic

College of Ocean and Earth Sciences, Xiamen University

Chen, Li-Qi

The Rapid Decadal acidificaiton in the Arctic OCEAN and its implication in the Global OCEAN ACIDIFICATION

Key Laboratory of Global Change and Marine Atmospheric Chemistry, The Ministry of Natural Resources. P.R. China

Fu, Ping-Qing

Sources and molecular composition of organic aerosols in the polar regions

Tianjin University, China

Hansen, Kaj Mantzius

Modelling atmospheric transport of contaminants to the Arctic

Aarhus University, Denmark

Hu, Jian-Xin

China and the world work together to tackle global environmental crisis-Take the Stockholm Convention as an example

Peking University

China

Liu, Li-Yan

Indoor environment and human health in cold regions

School of Environment, HIT, China

Ma, Jianmin

Global food trade as a new pathway of POPs transport

Peking University, China

Markusson, Pål

Human Capacity Building in the North – The Role of Higher Education Cooperation

The University of Arctic (UArctic)

Nikolaev, Anatoly N

Introduction to Arctic ecosystems

North-Eastern Federal University,

Russia

Odland, Jon Øyvind

Reproductive and environmental health in the Arctic

Norwegian University of Science and Technology, Norway

Ratnaweera, Harsha

Conventional water and wastewater treatment in Cold Climates

Norwegian University of Life Sciences & University, Norway

Savvinova, Antonina

Climate change and its impact to local population of the Arctic region of Russia

North-Eastern Federal University, Russia

Sun, Kai

Microfluidic devices – A useful tool for screening and detection of microorganism

School of Environment, HIT, China

Vorkamp, Katrin

Chemicals of emerging concern in the Arctic

Aarhus University, Denmark

Wang, Jian-Nan

Great Ice Melting: Some thoughts inspired by documentary images and human observation from more than 180 Arctic settlements

Arctic human observer, China

Wang, Xiao-Ping

Regional cycling of persistent organic pollutants on the third pole

Institute of Tibet Plateau Research, Chinese Academy of Sciences

Xu, Qing-Chao

Science Diplomacy in Arctic Climate Governance:Based on Interviews with Chinese Scientists on the Arctic

China Institute for Innovation & Development Strategy, Chinese Academy of Sciences, China

Xing, De-Feng

Polar microbial ecosystem and anaerobic biotechnology

School of Environment, Harbin Institute of Technology, China

Zhang, Qing-Hua

Persistent organic pollutants in polar regions: occurrence, variations, sources and bioaccumulation

Research Center for Eco-Environmental Sciences, Chinese Academy of Sciences, China
Notice:The teachers are still updated
4. Who can participate?

This eSummer School invites undergraduate students from universities worldwide who love and care the Arctic and intend to achieve relevant scientific knowledge of the Arctic.
The following eligibility criteria apply:
This program is open to students of all academic backgrounds;
The student is motivated to enhance understanding and friendship among the students from different countries;
The student must have sufficient knowledge of English, both oral and written, for academic studies.
The undergraduate students who are interested in attending the IAS-HIT-Summer2021 can apply by providing a short CV (about 200 words including email address and telephone number), a brief letter of interest, description of what you hope to gain and contribute to the Summer School, and "Application Form". The documents must be send to IAS_HIT@163.com; IAS_HIT2021@163.com before the deadline.

IAS-HIT-eSummer School 2021_Application Form.xls
Organizers
Harbin Institute of Technology (HIT), China
UArctic-HIT Training Centre, the University of the Arctic (UArctic-HIT-TC)
Association of Sino-Russian Technical Universities (ASRTU)
Co-Organizers
Norwegian University of Life Sciences & University Center in Svalbard, Norway
North-Eastern Federal University, Russia
Committee for Polar Environment and Ecosystem, Chinese Society for Environment Science


Contact Person:Li-Yan Liu、Si-Ling Jiang
TEL:13206565863、15114558163
Email:IAS_HIT@163.com IAS_HIT2021@163.com